Posts Tagged "Muscat"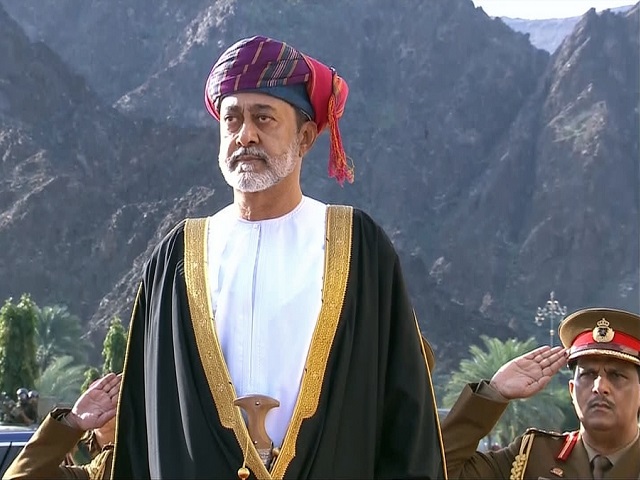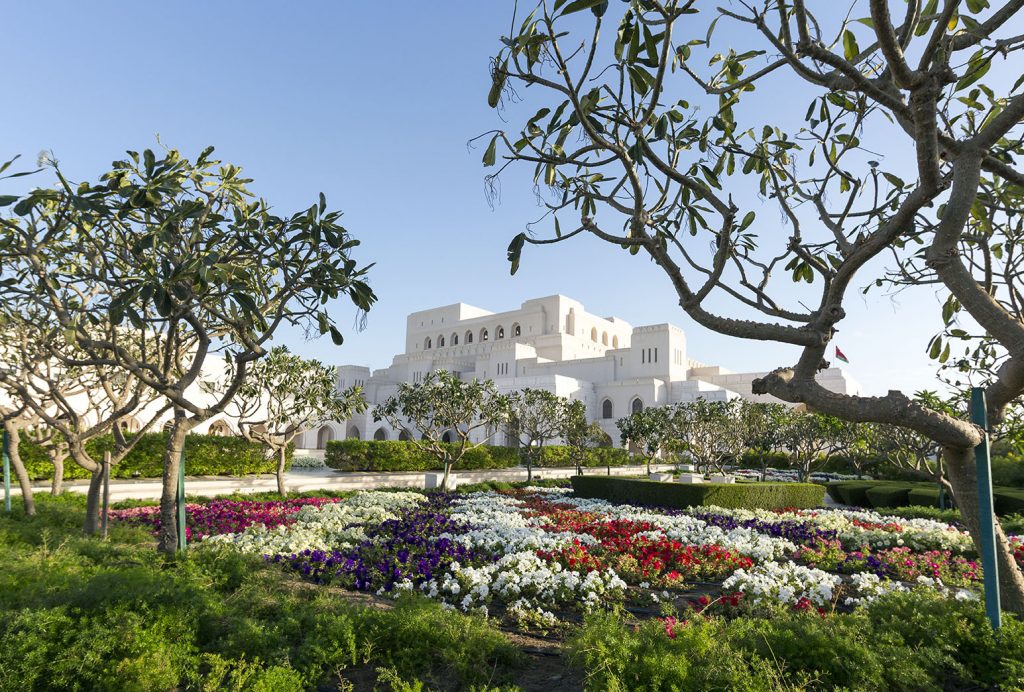 With the recent addition of the House of Musical Arts to the Royal Opera House Muscat (RHOM), I take a moment during a heartfelt visit to the Sultanate of Oman to pay my respects following the sad passing of Sultan Qaboos bin Said Al Said and check the 'State of the Nation'.
In my down time I distracted myself with my favourite thing; Photography.
Here are a few of the test shots for a photographic study of the project.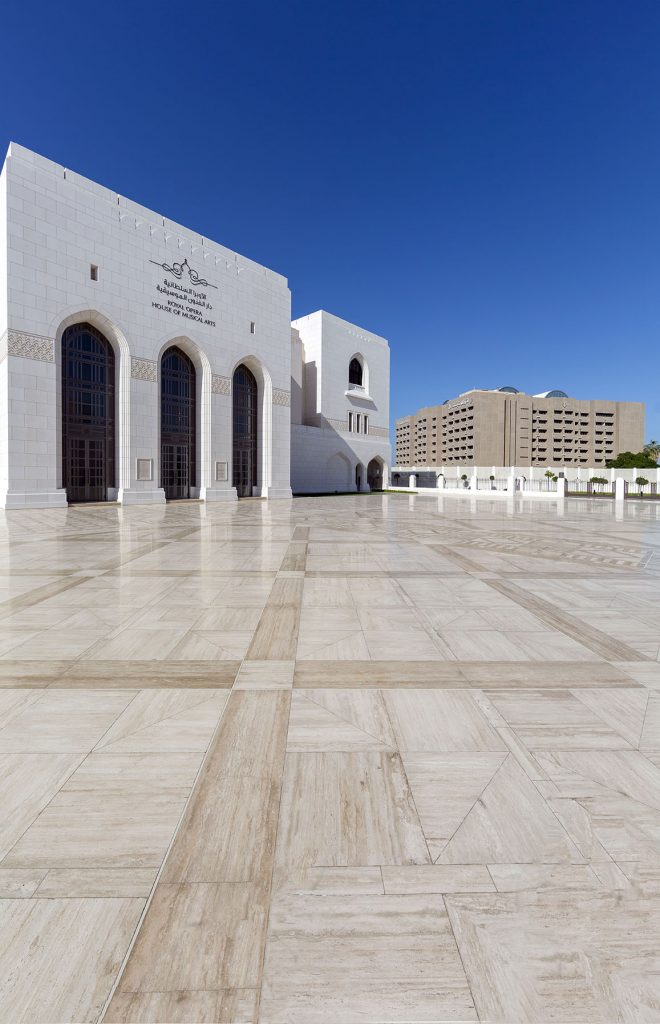 Situated within visual distance to Oman's first international hotel (1977). As my first assignment in Oman (1991) was to produce the photography for their brochure. So I have found memories of 'Muscat Intercontinental Hotel', which is currently coming to the end of yet anther refit, following its major centennial refit by British architect Keith Jarvis and the team at Huckle and Partners, Muscat.
Interior of the House of Musical Arts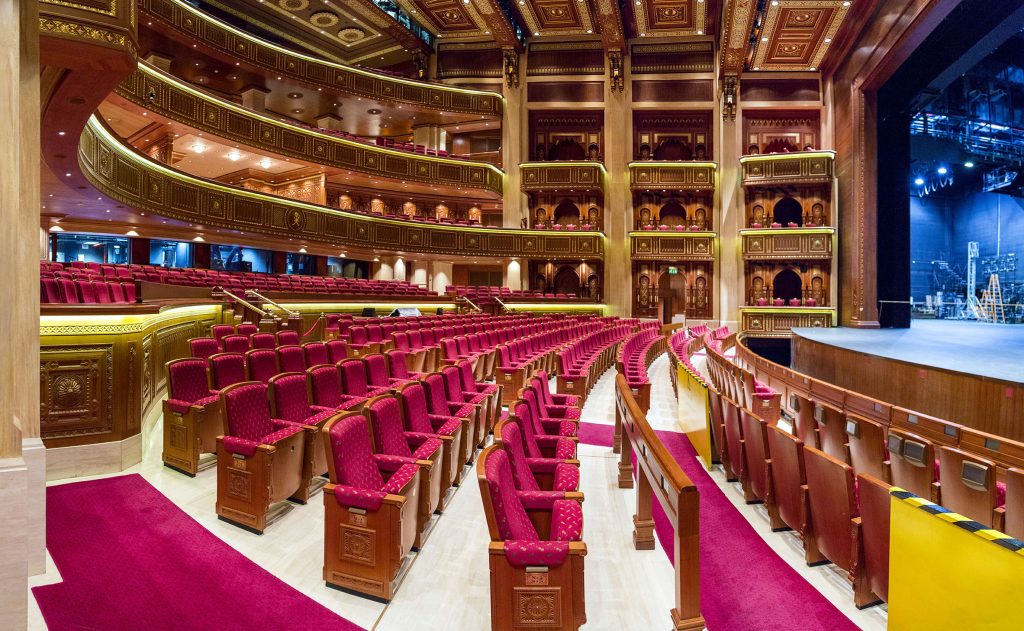 The Royal Opera House Muscat (ROHM) was constructed by Carillion Alawi, and completed in 2011.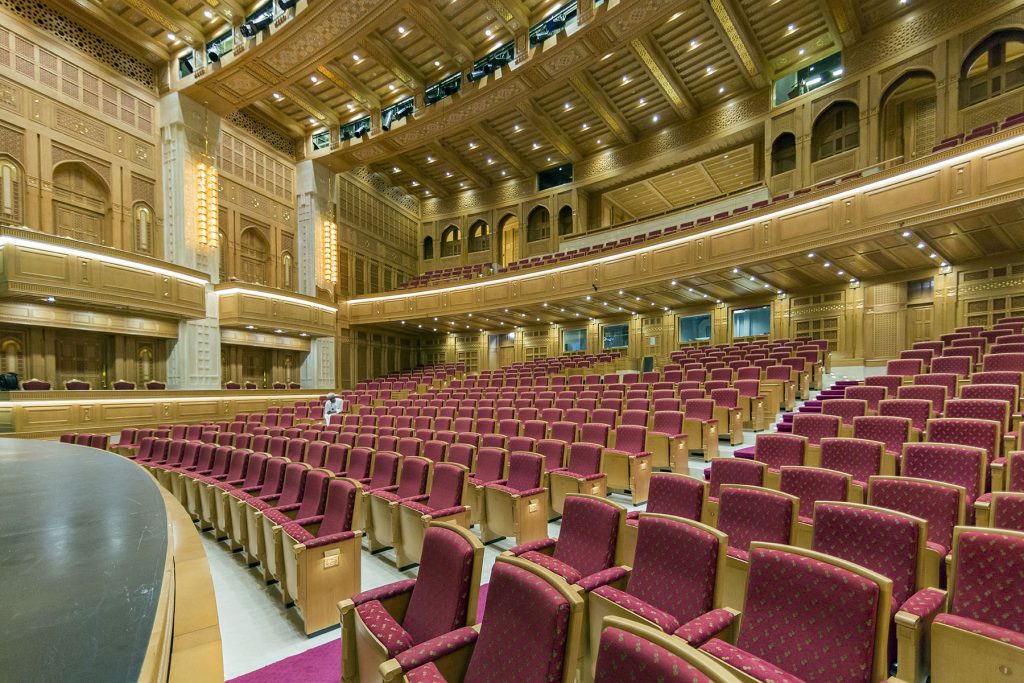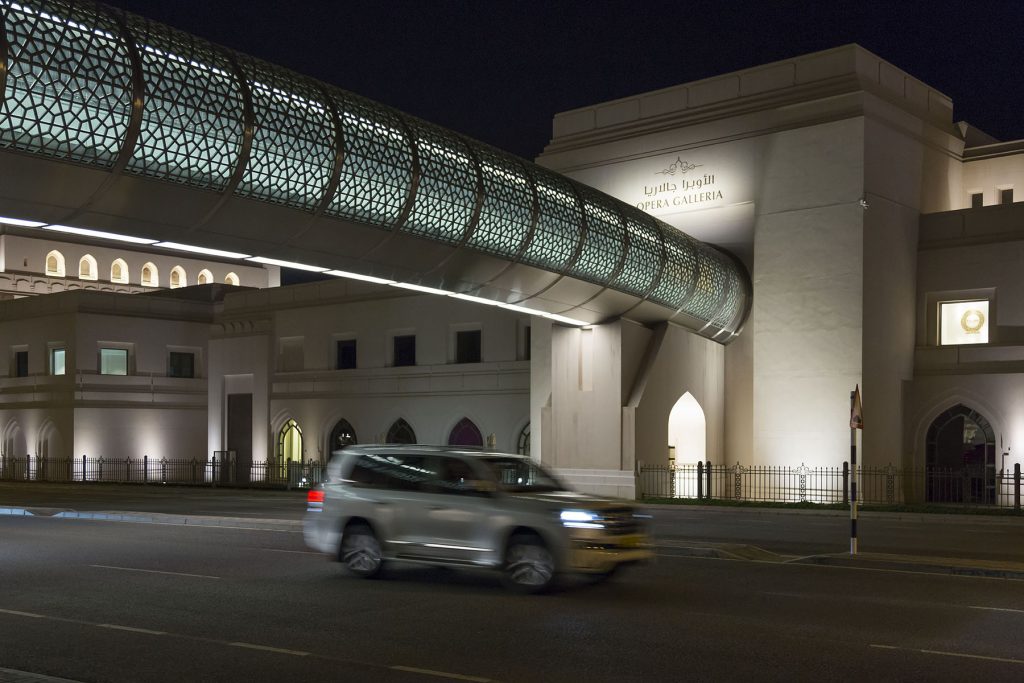 It is the addition of the House of Musical Arts (2019) and its pedestrian bridge link to the Opera House, that has peeked my interest in the project. I think it differentiates it from other such projects and adds balance to the complexe's non-arts amenities such as cafes, eateries and high-end shops in keeping with and catering to auspicious tastes.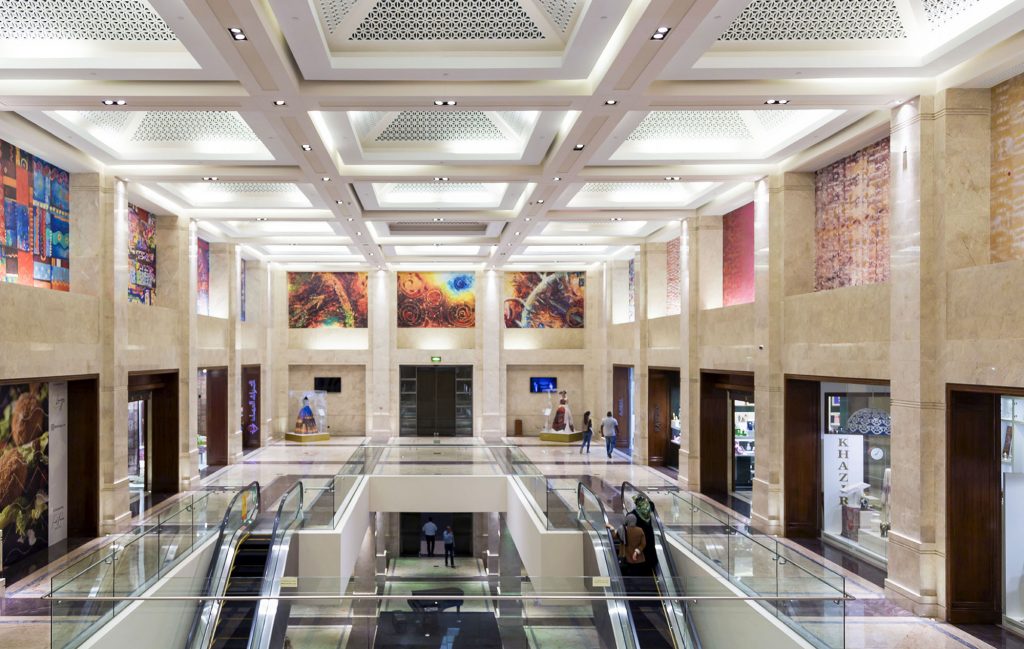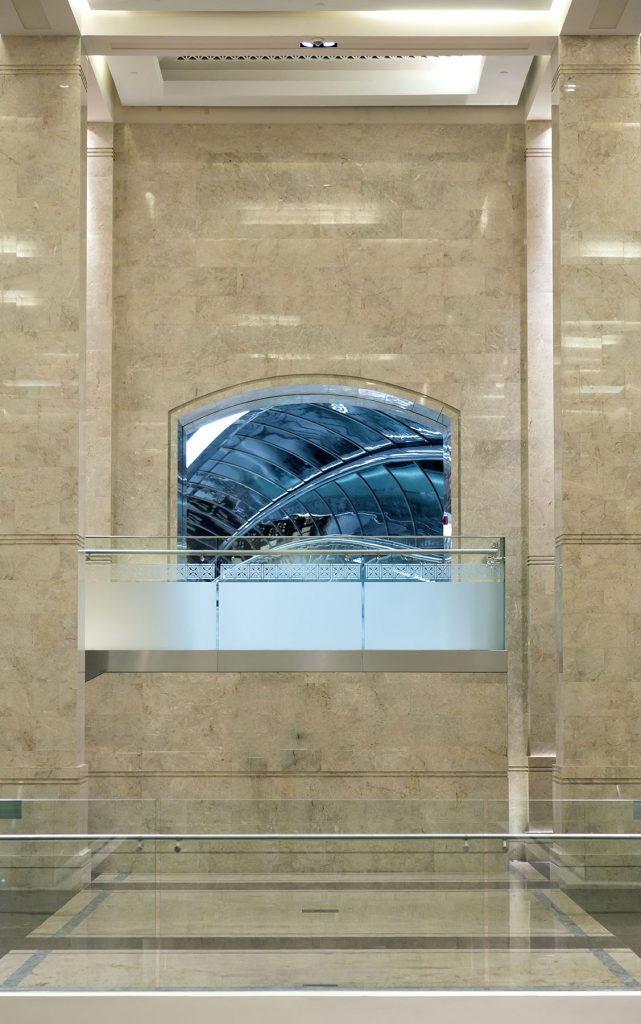 Once the study is complete all photographs will be held by the Royal Institute of British Architects photographic library RIBApix, who hold a growing number of my works, including the 1990 study of The Palace of the Parliament (Romanian: Palatul Parlamentului) by architect Anca Petrescu (1949 – 2013).
geraldmclean